Wine Cellar Contractors in South Florida.
Master Cooling Contractors LLC is a wine cellar, HVAC and commercial refrigeration contractor serving South Florida. We provide a wide range of services to residential and commercial clients, helping you get back in your comfort zone quickly and affordably—and keep your products chilled to the ideal temps. Your system may not be working properly when our specialists get there, but it'll function flawlessly by the time we leave!
Residential and Commercial Refrigeration and HVAC Services
Master Cooling Contractors LLC provides a variety of specialty cooling services for home and business owners. We're not only focused on your comfort—offering reliable, cost-effective solutions for every cooling, ventilation and heating requirement—we can also tackle the climate control systems that are too complex for everyday HVAC professionals.
As the leaders in wine cellar installation and repair in South Florida, we help you protect your investment in classic vintages, so your collection always stays safe. We design and install one-of-a-kind wine cellars at premier homes and businesses in the region, and provide consistent repair and maintenance services whenever you need it to keep your vintages cool.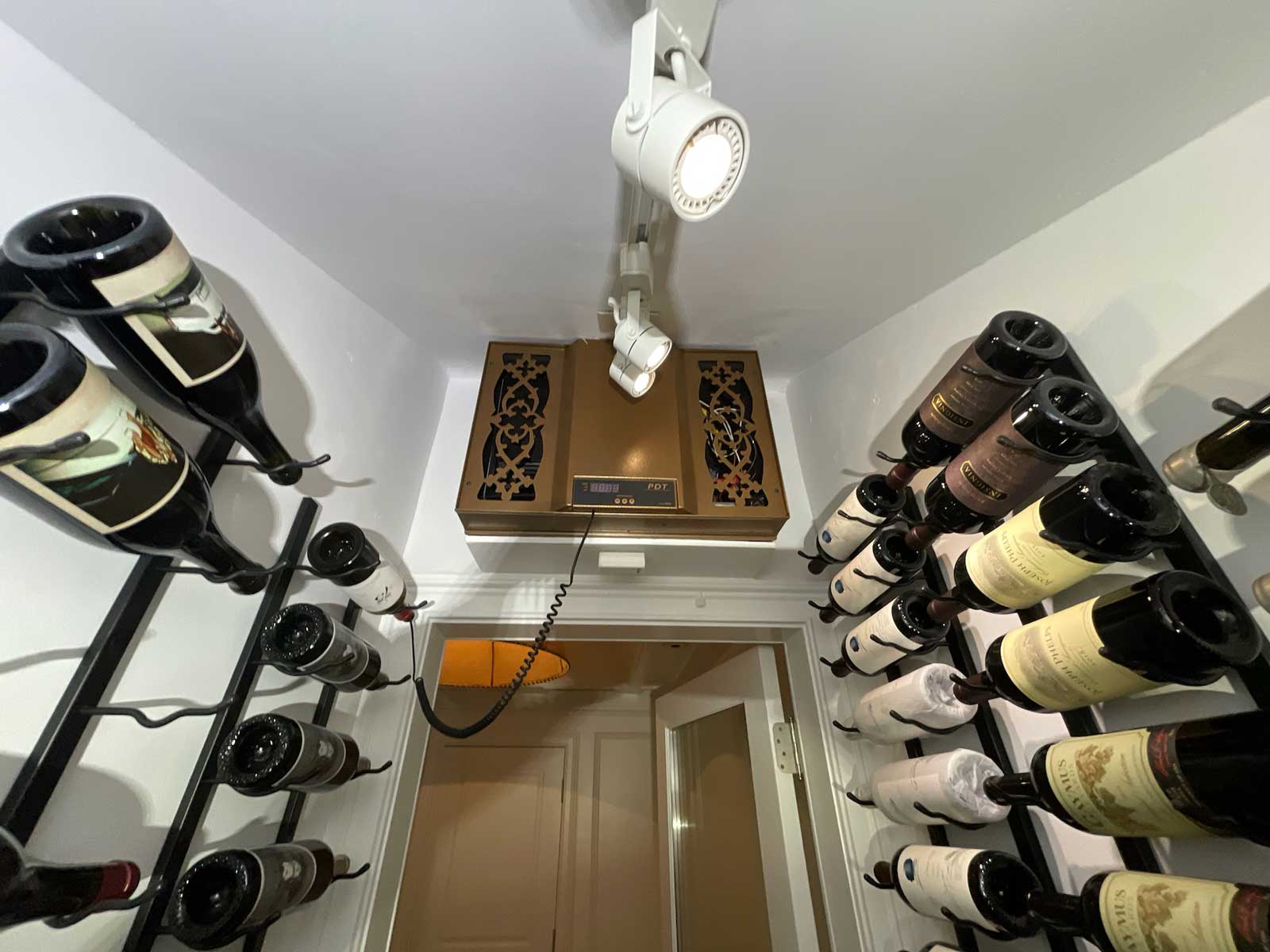 Need To Update Your HVAC System?
For commercial clients, we also offer a full range of refrigeration and HVAC services. Building a new business from scratch or need to update your HVAC system? We'll design and install a system with your exact needs in mind, keeping your property comfortable and your energy bills low. We can also bring your existing system back to life with skillful repairs, troubleshooting any issue that may arise with complex equipment.
Need a commercial refrigeration installation for your business? Or are you having problems with your existing system? Our installation and repair technicians know the ins and outs of commercial refrigeration, to keep your inventory consistently cool. Call us today to learn more about what we can do for you and your system—no matter the issue or its complexity.
We can repair any issue you're experiencing with your residential air conditioning units.
We design and install commercial HVAC equipment for projects of all sizes and scopes.
We create wine cellars custom-built to your specifications, with reliable cooling systems.
We design and install commercial refrigeration solutions for businesses of all sizes.
We're an authorized distributor for Wine Guardian: the standard for wine cellars.
Top-Quality Wine Cellar Repairs and Refrigeration Solutions
Master Cooling Contractors LLC provides a wide range of cooling, ventilation and heating solutions for residential and commercial clients in the South Florida area. Contact us today for top-quality residential AC repair and more services.
We offer services in wine cellars, commercial refrigeration, and HVAC in all of South Florida.
Contact Us Call Now