Wine Cellar Installation in South Florida.
Master Cooling Contractors LLC is the premier wine cellar installation and repair service in South Florida. We've installed countless quality wine cellars at homes and businesses in the area, protecting your investment with consistent, reliable cooling. Your rare vintages, favorite labels and prized corks are in good hands with us.
We take the approach that no two wine cellars are exactly the same. Our innovative and careful installation process protect your investment and adds beauty to your property all at once. We're a friend to oenophiles and collectors alike.
Wine Cellar Installation
As the leading wine cellar repair service in South Florida, we also install superior wine cellars for premier properties in the area, including both homes and businesses. Count on us for wine cellar installation that includes a wide variety of quality climate control systems you can rely on, to protect your collection or inventory.
We're an authorized representative for Wine Guardian, the leader in wine cooling systems. From through-wall ducted coolers to split systems, we'll help you choose the right system for your unique needs,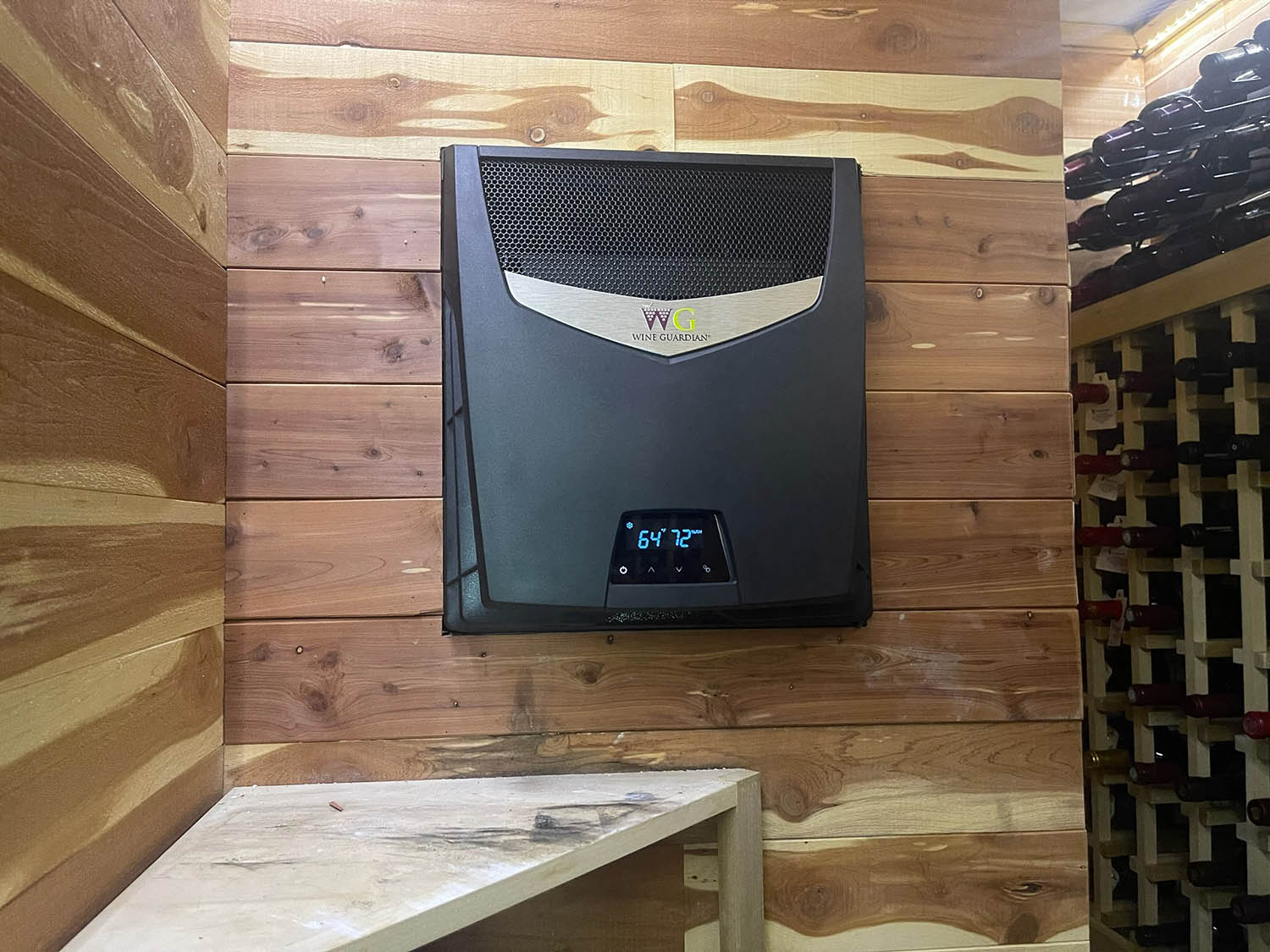 Wine Cellar Repair
Experiencing an issue with your residential or commercial wine cellar? We understand that a broken wine cooler isn't just a major inconvenience in your busy life—it can also result in a major loss of your prized bottles. Our wine cellar repair technicians provide fast, reliable repairs that restore your system to worry-free operation for years to come.
Wine cellar cooling systems, just like other forms of refrigeration equipment, need regular service and repair to preserve their operating life. Whether your system's accumulated dirt, the pipes are leaking or there are manufacturing defects in the product, we diagnose and treat issues quickly, restoring your system's efficiency, preserving your collection and reducing your utility bills in the process.